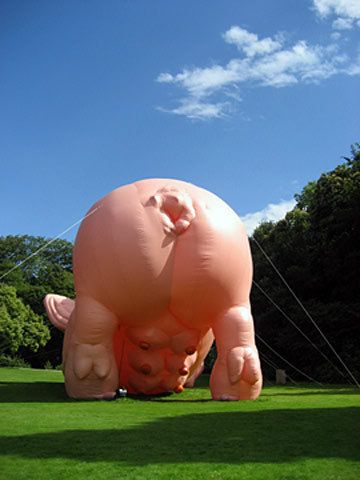 I've been reading a bit about Paul McCarthy, the artist responsible for the dog shit inflatable that went AWOL in Switzerland last week and provided the ideal platform for a cheap gag at the expense of Bristol's Tories.
I'm especially impressed by his 1976 piece, Class Fool, in which he threw himself around a ketchup-spattered classroom at the University of California, knocked himself out, vomited several times and then inserted a Barbie doll into his rectum.
… Sounds a bit like the East Bristol Lib Dems.