Bristol in the 1920s:
Very rare moving pictures of Bristol (UK) filmed 80 years ago. A world in which old cars, buses, lorries and motorcycles share the roads with trams and a surprising number of horses and carts. A charabanc and even a hand-pulled cart are glimpsed. Policemen direct traffic, women exhibit the 'flapper' look, men wear hats or caps. Clips feature The Centre, Corn Street, Bristol Bridge, Park Street, The Docks, Bedminster Bridge, Redcliff Hill, and Ashton Swing Bridge.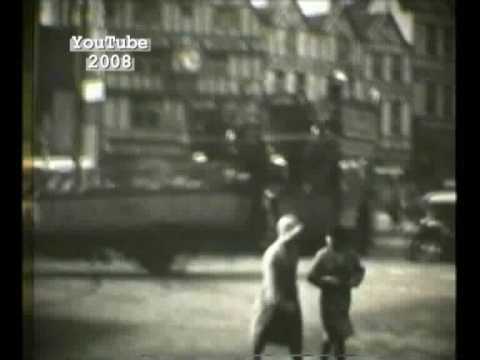 Hat tip: _saturnine
Wills's Girls:
Created for electricdecember.org 2002, pupils from Luckwell Primary School were invited to interview local people about their memories of the Wills tobacco factories in South Bristol (UK) – once the largest employer in the area. Using contemporary and archive photographs, I created this online story based on those recollections.