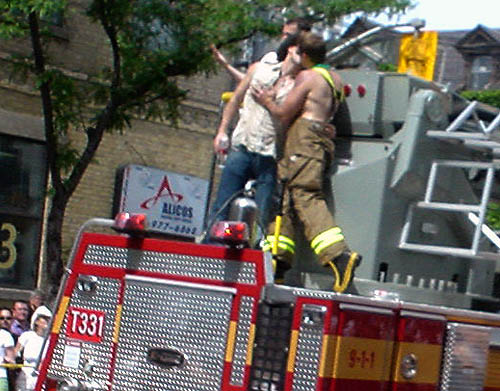 The acceptable face of modern firefighting
You've got to have at least some sympathy for these former members of the Blue Watch at Avonmouth fire station who have been disciplined, demoted and had their wages docked for disturbing a gay sex session on the Downs as reported today in the Evening Cancer.
As part of their punishment, the poor sods also have to attend a two-day equality training event at the Holland House Hotel on Redcliffe Way.
What a nightmare. Two days being lectured at by some bearded moralising tosser with a diversity agenda. What's the betting this "facilitator" turns out to have something to do with Bristol Labour Party or their equally clueless mates at the T&G.
Pity these poor firemen. Nobody, regardless of what they might have done, deserves two days of the likes of Peter Hammond, Derek Pickup, his ridiculous hypocrite missus Esther, or any other daft leftie on the equalities gravy train ranting politically correct codswallop straight out of the 1980s at them.
Aren't there human rights laws to prevent this kind of thing?