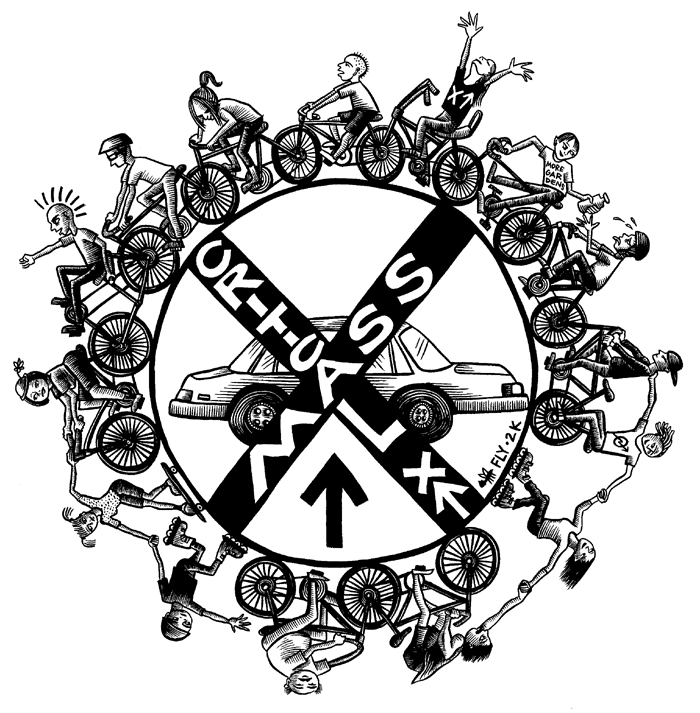 You've gotta love the local anarcho-cyclist Critical Mass contingent. They're now optimistically describing their last effort in Bristol back in May as "a lovely, social ride around Bristol". Although they do go on to say:
"There was a near police riot at the end of the ride however, after the police failed to cite two reckless drivers who ran into the back tires of two cyclists."
Now while stuff like pissing off commuters, throwing bricks at coppers, demanding the impossible and starting small riots in the city centre seems like a perfectly proper way for Bristol's student population to be carrying on, you have to wonder whether the adjectives "lovely" and "social" really fit the bill here.
Anyway if you fancy it, the latest Bristol Critical Mass is on Friday, meeting at the City Centre fountains at 5:30pm, leaving at 6.00pm.